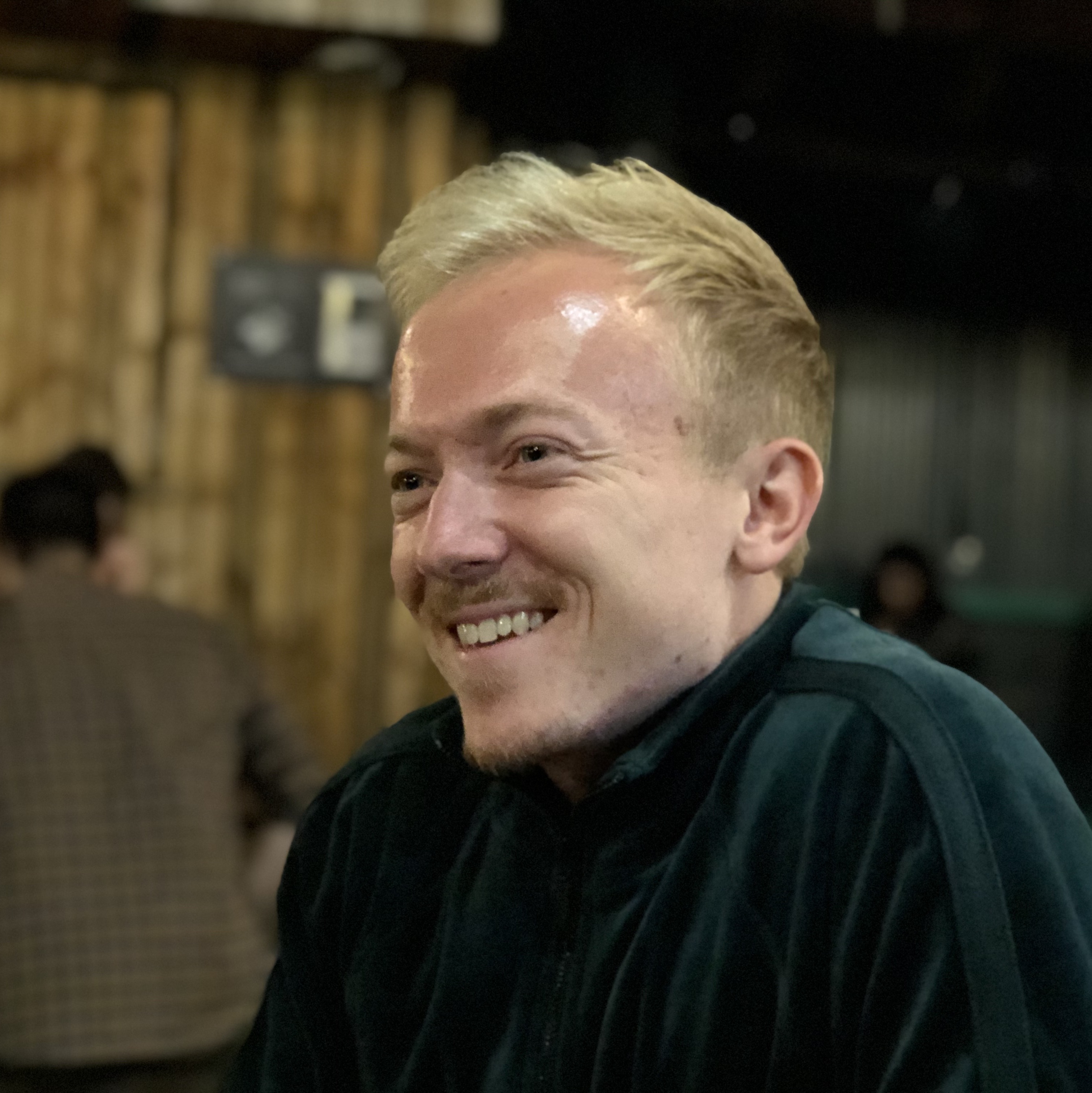 I'm Greg Woodin, an ESRC-funded linguist and cognitive scientist studying for a PhD in English Language and Applied Linguistics at the University of Birmingham, UK.
My research focuses on metaphorical thought processes, especially those where there is an association between space and some other domain, such as numerical quantity or emotional valence. I investigate these thought processes experimentally and through corpus studies where I analyse how speakers in the TV News Archive gesture when they use certain metaphors in their speech.
In a more applied context, I look at how spatial metaphors can either aid or impede understanding of different data visualisations, such as bar charts. An overarching theme in my work is the idea that metaphorical thinking involves mental simulation of a metaphor's source domain, such as space. My PhD research focuses on numerical cognition and how to effectively communicate about numbers.
MA
Distinction in Social Research
University of Birmingham
MA by Research
English Language & Applied Linguistics
University of Birmingham
BA (hons.)
First class degree in English Language
University of Birmingham
Publications
---
---
---
---
Awards
HPC-Europa3 Transnational Access Funding
Awarded funding (travel, accommodation, and subsistence) to undertake 10-week research visit to Dr Peter Uhrig at FAU Erlangen-Nürnberg.
HEFi Horizon Award
Awarded for completing five modules relating to higher education teaching.
Constance Naden Medal
Given to the student who submits the highest quality thesis for the MPhil/MRes/MA by Research degree across the College of Arts and Law.
Awarded ESRC Midlands Graduate School DTP Studentship
Annual payment consists of course fees (£4,260) and a maintenance award (£14,777).
Offered AHRC Midlands3Cities DTP Studentship
£14,777 course fees + £4,260 maintenance award
Highly Commended in Language & Linguistics.
The Undergraduate Awards Programme 2017.
College of Arts & Law Masters MA by Research Scholarship.
English Language and Applied Linguistics at the University of Birmingham, 2017/18. £4,195.
Gwyneth Fox Award.
Awarded to the student with the highest mark overall (80.291) enrolled on the English Language or the English Language and Linguistics single honours programmes. £250.
Vera Adamson Prize
Given to the first year undergraduate deemed to have produced "the most outstanding work in the field of Modern English Language". £100.
Sonnenschein Prize
Given to "first year students whose performance in their examinations is deemed to be of sufficient merit". £75.
Notting Hill Editions Essay Prize 2015
Longlisted amongst names such as Hilary Mantel.
Awarded Access to Birmingham (A2B) Scholarship for undergraduate study.
£4,500
Unconditional offer for undergraduate study in BA English Language.
University of Birmingham
Want to get in touch or find out more?
Email Me